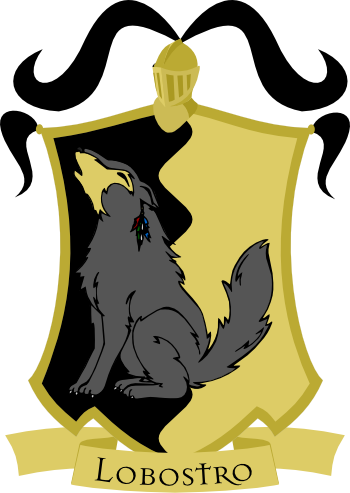 Luna Lobostro (1624-1723) was a member of the Pamunkey Indian tribe of Virgina. She was befriended by Englebert Enigmus after his return to the Jamestown settlement from his studies in Britain. Enigmus was impressed with the girl's magical gifts, and so he arranged to have her educated at his alma mater, Hogwarts. She studied there from 1635-1642.
Lobostro remained forever loyal to Enigmus, and happily accepted his invitation to join the faculty of Avistrum. She taught Herbology, Care of Magical Beasts, and Flying for many years, until her death in 1723.
Lobostro valued honesty, integrity, and loyalty in her students. The symbol of Lobostro House is the wolf, which is known for its fierce devotion and loyalty to the pack.
The current head of Lobostro is Trent Voertigern, the Potions Professor.