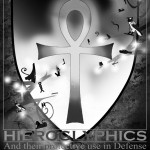 Avistrum is coming back to where it all began, Opus Fantasy Festival! Read on for our event schedule and an opportunity to save $10 through March 12!
We are very pleased to announce that registration is now available for Avistrum's Spring Term at OPUSFest 2006, May 19-21, 2006 (Google Calendar)! If you missed out on the adventure of The Medallion of Akpuch in 2005, you'll want to be part of this year's event! Register now at Mollyguard. We only have space for […]
Posted in
Past
| Tagged

Charms, CoMB, DADM, Dark Wizards' Ball, Divination, House Cup, Opus, Potions, Quidditch, robes, Sorting, tournament, Transfiguration
|
2 Responses
During OPUS 2005, there was a performance by a curious duo known as the Redneck Wizards. Their resemblance to Professors Dowling and Bloodthorne is purely coincidental. Unfortunately, the camera work is not stellar, but it's the only video of the performance. Also, some crude (though not profane) language is used, so parental discretion is advised. […]
Posted in
Recaps
| Tagged

Alivan's, Charms, CoMC, DADM, Dementors, Divination, House Cup, Lobostro, Medallion of Akpuch, Opus, Persephone, Potions, Quidditch, Sorting, Tales from Avistrum, tournament
|
2 Responses
Keep an eye on this page for information about upcoming events after StarFest and OPUS. We are planning events for the Harry Potter and the Half-Blood Prince release and for Harry Potter's birthday. We will post more details when events are finalized.