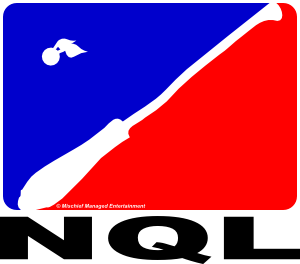 Keep an eye out at Starfest 2008 for our new and improved National Quidditch League t-shirts. Show your support for the greatest wizard sport there is! The all-cotton tees will be available in both black and white in all common sizes, from S to XXL, for $18 each. Proceeds go to help Mischief Managed Entertainment, the non-profit company behind Avistrum.
For those of you not able to come to Starfest, we will have the remaining shirts available for sale through our website shortly after the convention, and the design will be available on a variety of merchandise through our CafePress store.
Also keep an eye out for the official National Quidditch League website, usnql.com, coming soon!