Archives by date
You are browsing the site archives by date.
Updated @ 20:53 We want to give a big thank you to all the students who attended the fall term for Tales from Avistrum: Fall from Grace; you are the reason that we do this show, and we hope you enjoyed yourselves! A full recap of the show will be up soon is up now, [...]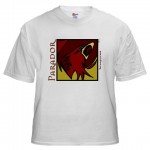 Just in time for Fall from Grace, we proudly debut new merchandise at our CafePress store. Similar to our single-color shirts that we debuted at Starfest, these shirts feature close-ups of the house mascots, emblazoned with the house name. The shirts are available in white, black (and other limited colors), ringer tees, and women's cap [...]
The final movie leading up to Tales from Avistrum: Fall from Grace is here! We proudly present Fugitives: [kml_flashembed publishmethod="static" fversion="8.0.0" movie="http://www.youtube.com/p/1461628BB336C111?hl=en_US&fs=1" width="480" height="385" targetclass="flashmovie"] [/kml_flashembed] Don't miss out on our one-of-a-kind experience. Get your tickets now – only 3 days left to pre-register!
Don't miss your chance to get the pre-registration price for Tales from Avistrum: Fall from Grace – Pre-registration ends on October 15. After that point, you will have to pay the full price at the door. To get registered, go to our Eventbrite page.